TEUPEN
With TEUPEN aerial lifts, people can reach their high goals faster and with more success. Operators of TEUPEN lifts profit directly from years of experience and the proven technology that results from it to enhance profitabilty related to all work at height.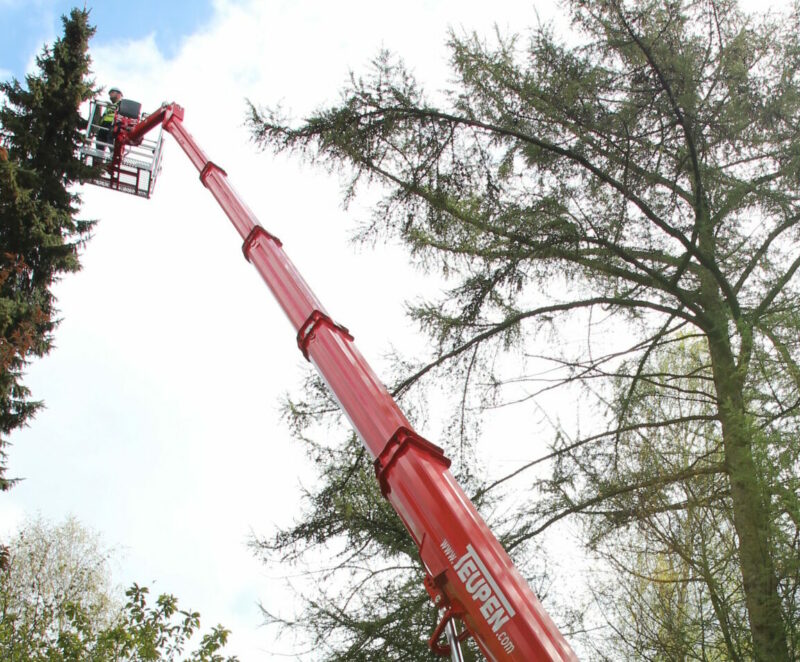 since1977
Manufacturer of first class height access systems
200+
Employees
10+
Certifications and registrations
Our central production philosophy
Production is clearly adapted and in sync with customer demand. The high flexibility of the factory network ensures a more reliable supply. To achieve that an optimum material flow is important: An aerial lift is made up of at least 10,000 components. According to the flow principle, almost every component arrives straight to the production area, without detours, and is immediately installed according to the individual customer order. All of TEUPEN´s products are manufactured on only one assembly line. Assembly with a batch size of one permits the production of all models in a free mix.
Quality Made in Germany...
As the only manufacturer of tracked aerial lifts TEUPEN produces in Germany. The production site in Germany provides decisive advantages for the premium brand TEUPEN: The country has been predominated known for engineering and quality for decades. At TEUPEN, highly qualified experts in their field are at work in all areas and give their best for the product every day. The supply structure is mostly German, with an accordingly professional infrastructure, and provides definitive support for TEUPEN's commitment to quality. Because all partners speak one language: high-tech.
Controlled & certified quality
"High quality" – To keep that promise to our customers every day, the production works continuously on manufacturing robust, reliable and above all, safe machines that guarantee a trouble-free performance. Therfore, TEUPEN strictly uses only certified standard parts from top suppliers. Every machine passes a multi-step quality control process. It includes detailed material and functional tests of every module and, before every delivery, a comprehensive and thorough performance test on the on-site training and testing ground.