Versatile indoors
Be at the jobsite quickly, set up for work even quicker – especially with tasks in which time is of importance, a versatile and highly mobile solution is required. In the atriums, courtyards and arcades of modern architecture flexibility is required for being able to solve diverse challenges without too much disturbance of the building use.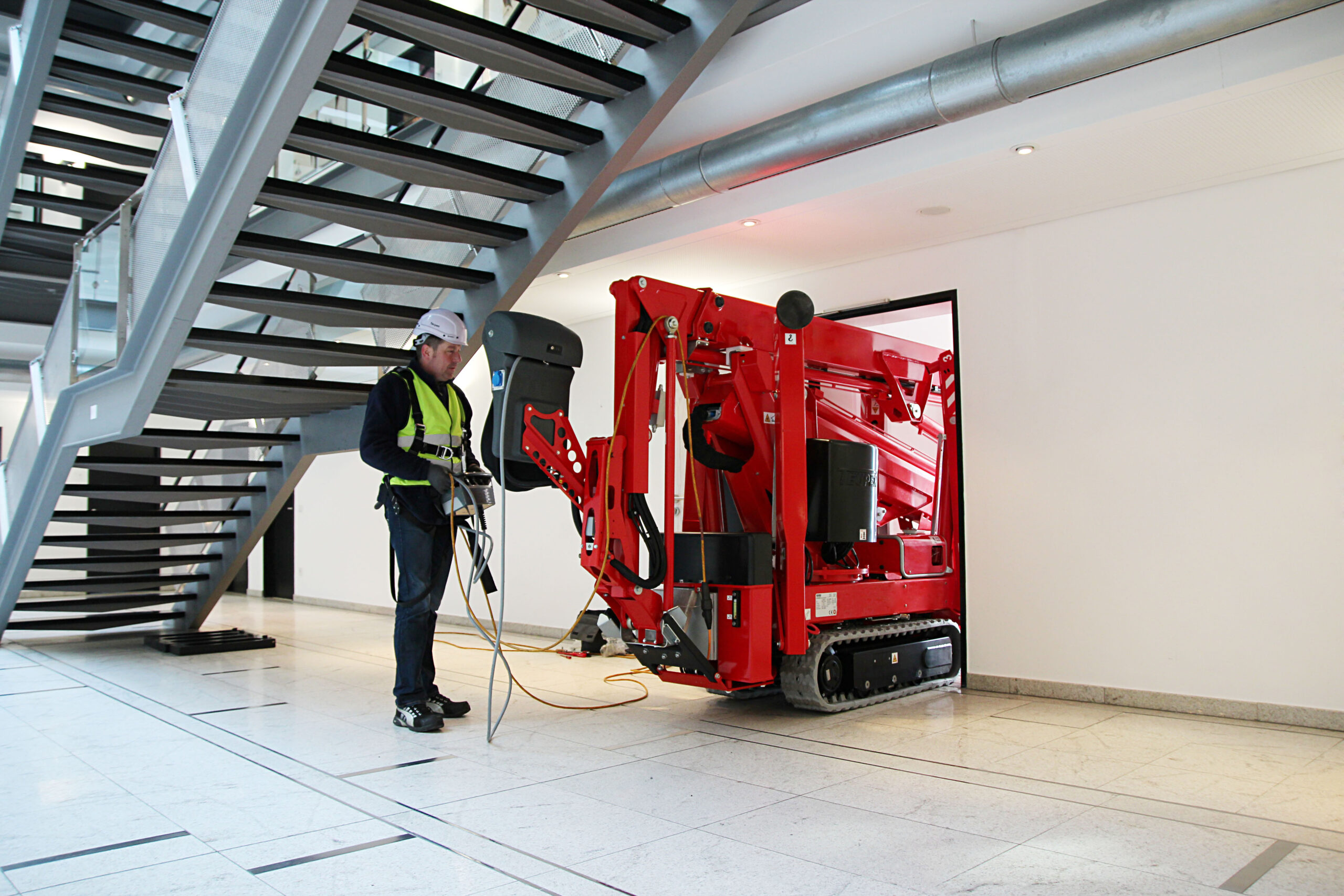 Advantages at a glance
Installation
Electric and air conditioning installations, carpentry, steel or painting works… Efficient and safe height access in tight spaces is an important economic factor for applications during construction and finishing phases of many building projects.
Read more
Maintenance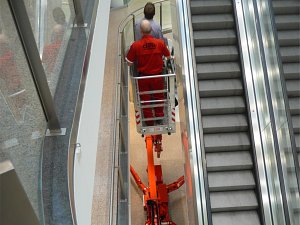 Whether in museums, shopping centres or office buildings. For ongoing maintenance of the lighting, smoke detection and air conditioning systems or repair works the LEO lift is the quickest solution and more efficient than scaffolding.
Read more
Cleaning
Hotels, stadiums, airports, convention centres… Especially for continuous recurring procedures like glass and interior cleaning in much frequented buildings a solution is preferable that does not affect or disturb the flow of visitors.
Read more
Typical indoor applications
Hotels, casinos, convention centres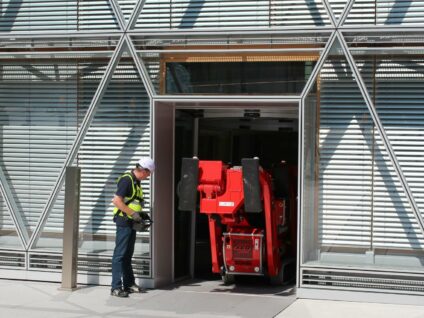 Minimal effort for entering the atriums of large public buildings - the access and application will mostly take place very quickly outside opening hours or during the night and has no impact for the smooth operation of the building.
Read more
Hospitals & universities
Here cleanliness, silence and absolutely zero emissions especially required - the electric motors or battery packs in the TEUPEN LEO´s are low noise and emissions-free.
Read more
Historical buildings & churches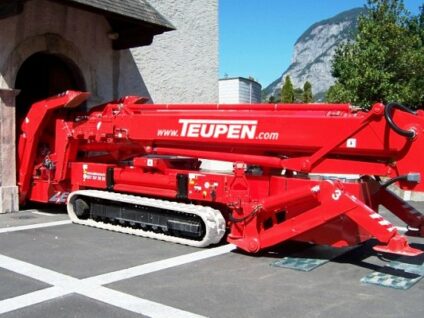 When maintaining an old building you very often can not rely on building standards - additionally challenges like doors, tight passages or sensitive and irreplacable floorings demand even more caution.
Read more
Stadiums, sports- & leisure facilities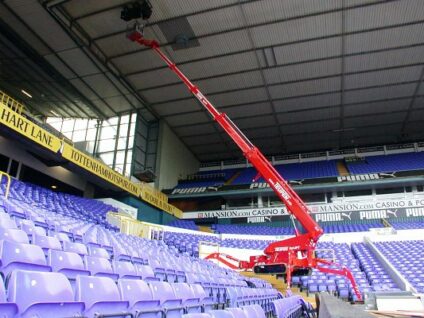 Large sports facilities and theme parks are permanently in use and can not afford downtime's because of maintenance work or cleaning activities. With the TEUPEN LEO Series the required jobs are done quick and efficiently.
Read more