Robust outdoors
Your work is highly challenging? The most demanding jobs often take place in difficult-to-reach areas or on rough terrain. To reach the jobsite even in highly challenging areas, the models of the LEO Series offer robust design, powerful engines, the safest stabiliser system and the most versatile track chassis.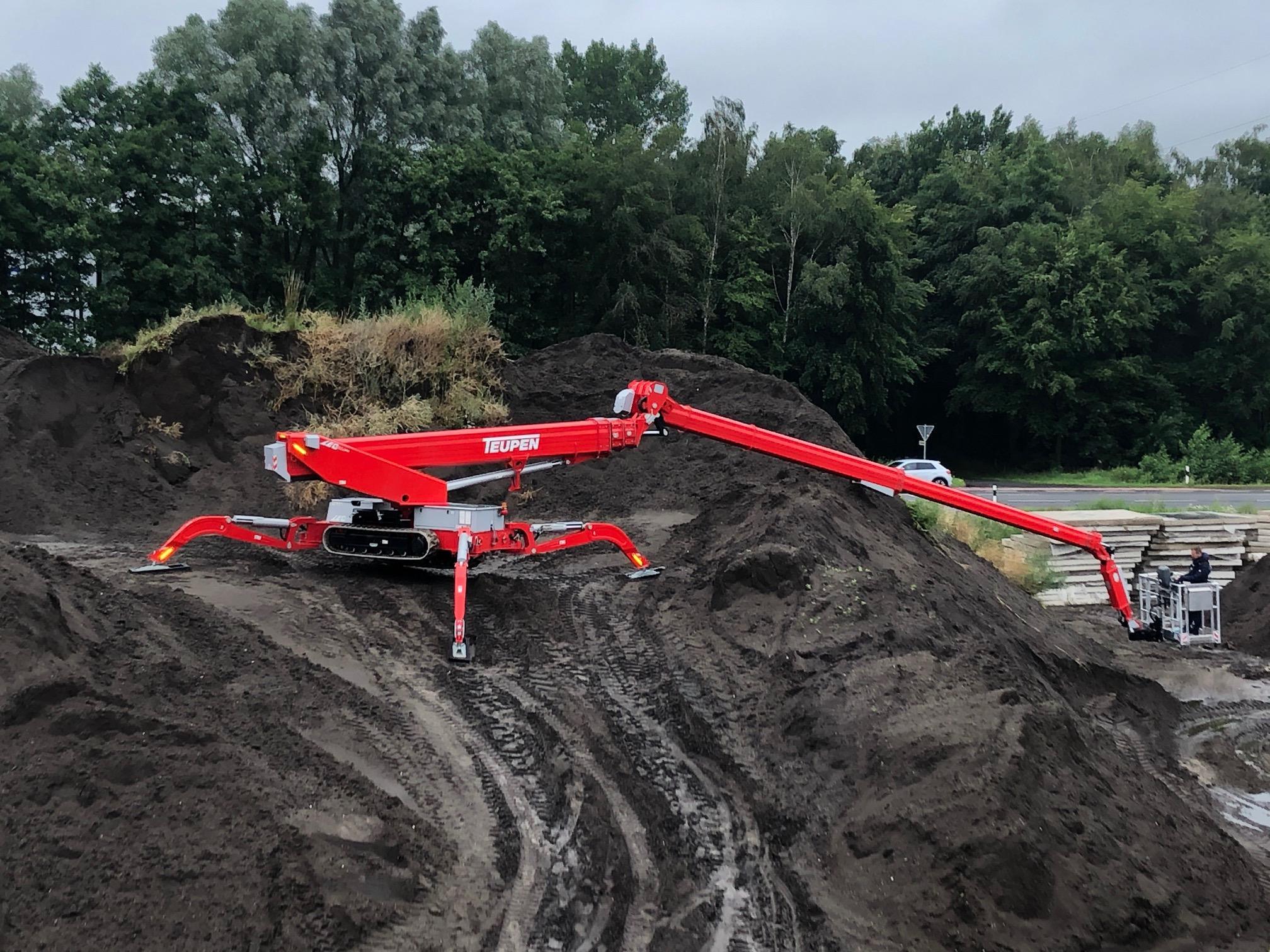 Robust in construction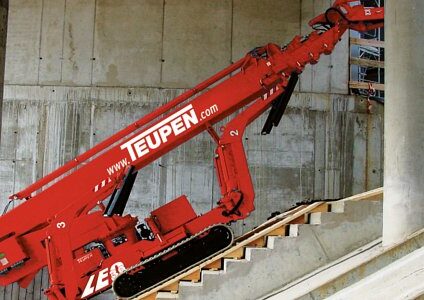 Apart from scaffolds, all possible categories of aerial lifts are used on construction sites. Very often the perfect mix between compactness, lightness and flexibility is need that makes the LEO to a highly appreciated all-purpose tool.
Read more
Demanding facade works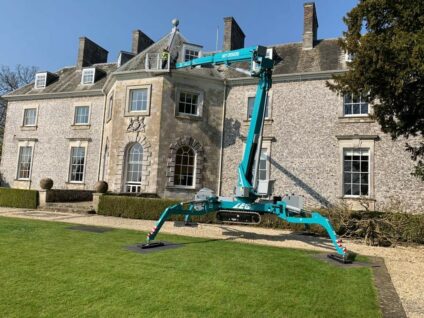 Many buildings are also hard to reach from the outside, so a lot of aerial lifts would have to give up. The extreme agility and the many setup possibilities of the LEO Series make efficient and easy façade and roof access possible.
Read more
Tree care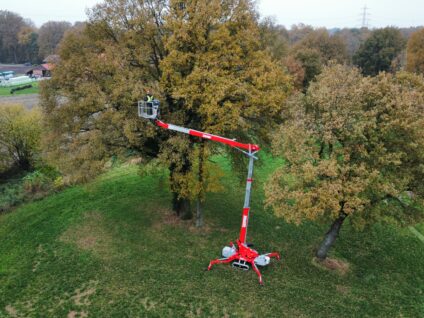 Whether in well-kept gardens with lawned areas or in robust forestry operation: Working in tree care requires a very mobile and universally applicable tool, which does not have to stop at the garden gate.
Read more
Typical outdoor applications
Industrial facilities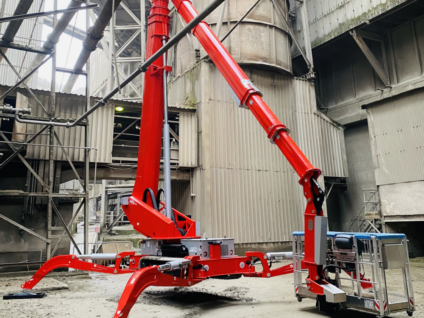 Power plants, large production facilities, refineries... complex and hard to reach structures are found in every heavy industry. But maintenance and upkeep must not lead to downtime. The TEUPEN LEO Series is used in many industrial projects to guarantee quick and efficient jobs.
Read more
Construction projects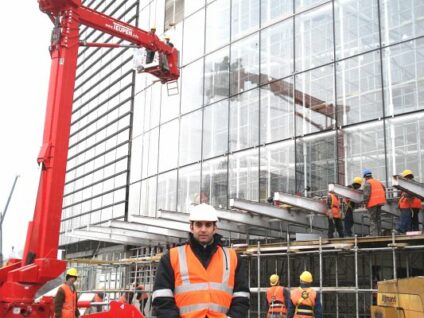 On huge construction sites, industrial shed construction or with complex industrial projects, the LEO Series is very often valued as flexible allround-solution. The mix from compactness, lightness and extreme flexibility of the stabiliser system make the lifts to a indispensable multi-tool.
Read more
Glass & façade cleaning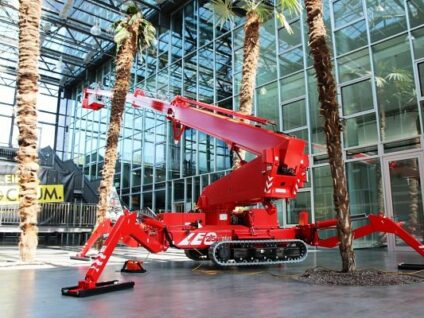 Many large glass surfaces in modern architecture are hard to reach from the outide. Whenever a service lift or rope platform is missing and there is no entrance and access for large and heavy truck-mounted aerial lifts, the TEUPEN LEO Series comes into play. Very practical: You can simply go on working inside the building.
Read more
Forestry operation & tree care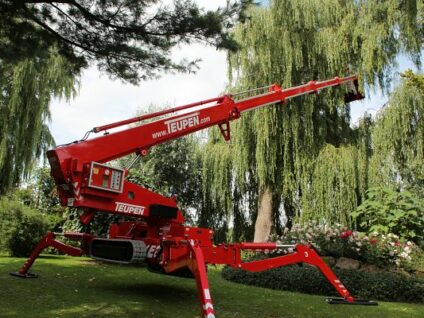 Taking care of parks and gardens provide special challenges on technology for working at height. Lawns, pathways and sensitive grounds must not be damaged when trimming trees. Safe work at great heights and good access goes without saying. TEUPEN offers the ultimate solution.
Read more