Aerial working platforms for the industry
Our LEO´s are the ideal solution for a wide range of applications in industry. Complicated access to heights can be achieved easily with a LEO from our diverse range. The LEO´s are based on numerous development steps and comprehensive optimization processes. The result is reliable functionality that is indispensable in industrial applications. Our LEO´s are the right choice for jobs in steel construction to shipbuilding.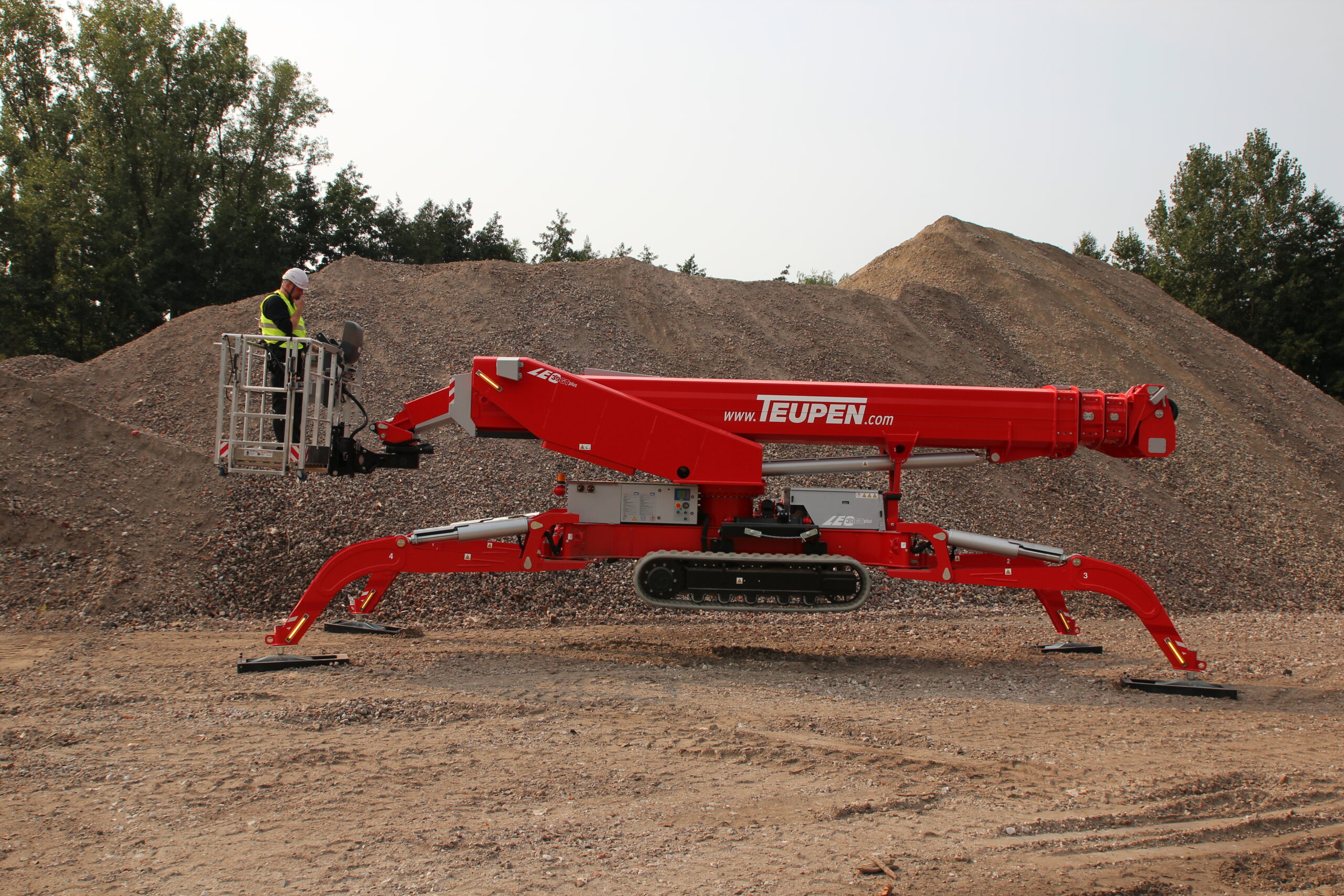 HIGH COMFORT AND LOW SPACE REQUIREMENT
The industrial use of working platforms, is a key factor for a comfort use. With a LEO, end users benefit from a simple and intuitive control system. The result is accelerated work processes and minimized familiarization time. To ensure that suitable machines can be ordered for every requirement, we offer models with a wide range of working heights. Depending on the specific place of use in industry, different variants are therefore possible. An additional advantage is the simple design- In addition to that, our working platforms convince with compact dimensions and need only little space. For example, a LEO is ideal for confined spaces in building a new warehouse.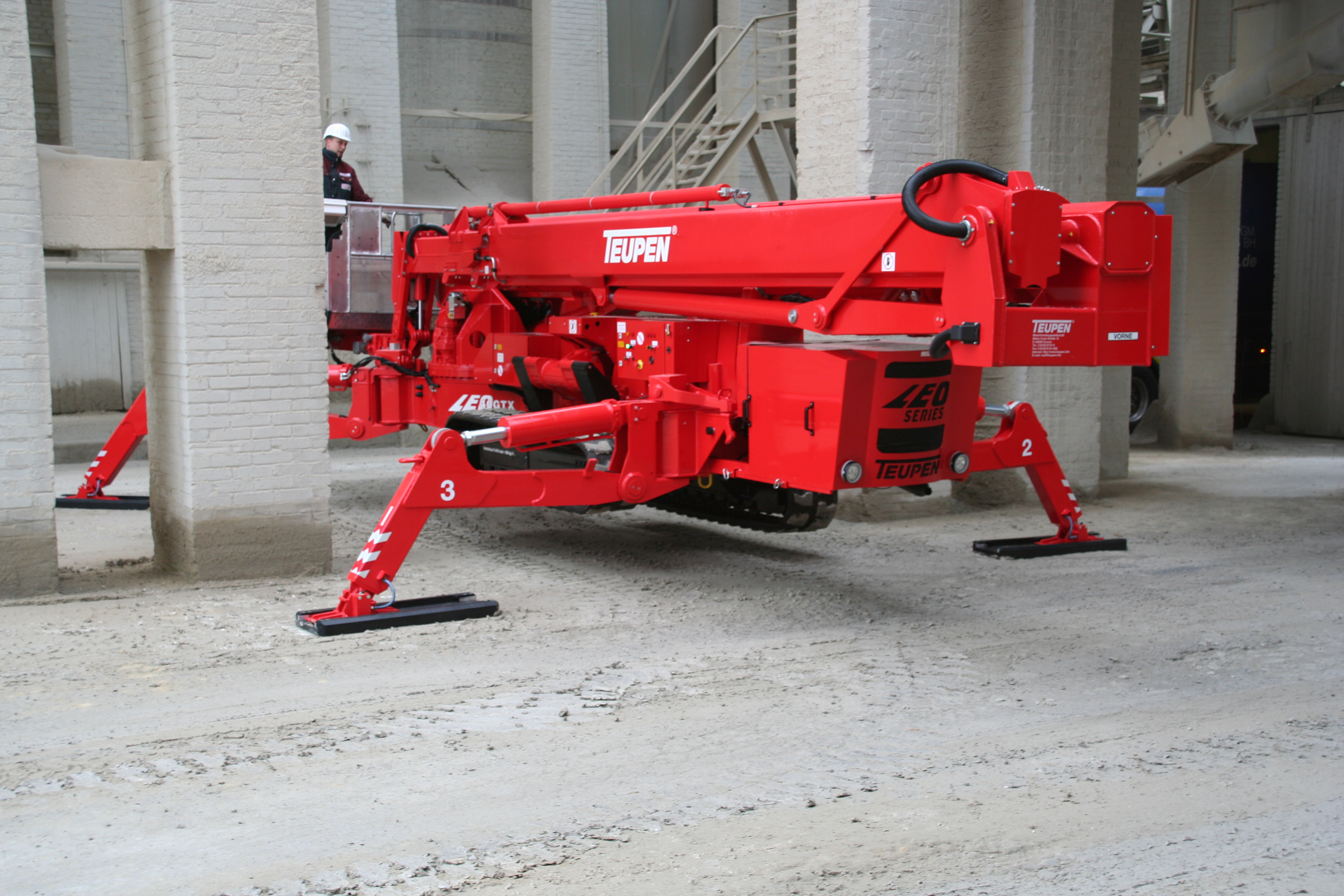 AERIAL WORKING PLATFORMS FOR PROFESSIONAL REQUIREMENTS IN THE INDUSTRY
The combination of technical innovations and a proven design is the central feature of TEUPEN's working platforms. The equipment with a high-quality electric engine underlines the high standard and ensures a powerful drive for indoor applications. Furthermore our LEO´s have efficient diesel engines for outdoor use. In addition to the flexible drive options, a LEO is characterized by optimized stability – therefore our LEO´s are enormously robust despite their narrow dimensions. In addition, stable platforms guarantee safe access to hard-to-reach places. Specifications such as the maximum up and over clearance and the dimensions of the baskets serve as useful points of reference for individual model selection.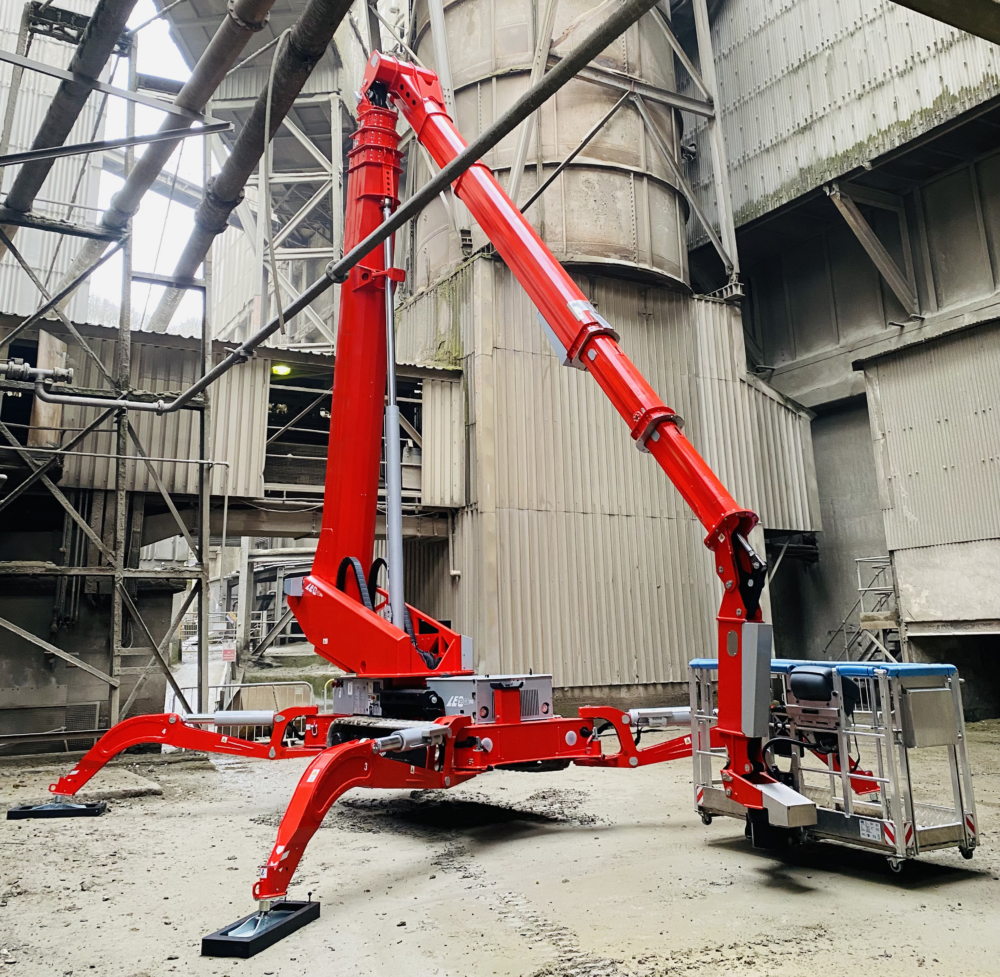 HIGH QUALITY AERIAL WORKING PLATFORMS FOR INDUSTRY CAN BE REQUESTED ONLINE
All in all, our LEO´s offer a whole range of added value for industrial applications. Among other things, the equipment with a functional crawler chassis enables precise maneuvering on a wide variety of floors. The abrasion-resistant rubber tracks protect the ground and the stable outrigger system guarantees a safe operation. Anyone who does not want to make any compromises in terms of performance and comfort is therefore well advised to choose a LEO. Our comprehensive service for industrial applications is completed by professional maintenance and inspection. Furthermore we support you with any questions you may have about our LEO´s. You can find the most important advantages of our LEO´s for use in industry in the following list:
intuitive operation
flexible use (for example for steel construction work and electrical installations)
high-end quality
excellent technical performance
powerful engines
suitable for almost any floor