Efficient height access with the TEUPEN LEO Series
Many jobsites that require height access pose seemingly unsolvable challenges to a tradesperson, building managers or cleaners – especially in modern architecture. The TEUPEN LEO Series give access to demanding locations on the interior or exterior- easy, safely and efficiently.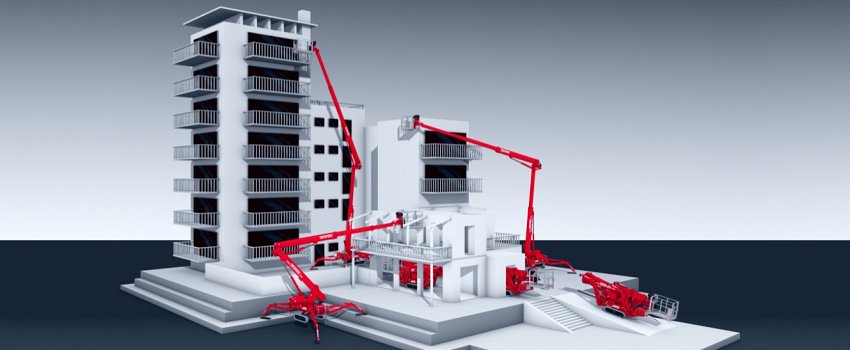 Advantages at a glance
Compact & agile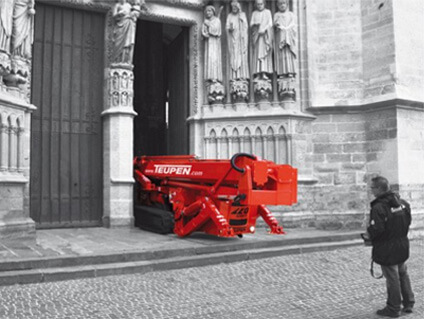 Many locations can only be reached through doors or alleyways. Whilst driving to the job location, difficulties like corners and other constructional obstacles may be a problem. With their compact design the very narrow lifts of the LEO Series fit through every standard single or double door. The track chassis allows simple and sensitive manoeuvring through tight spaces and around obstacles.
Read more
Light & gentle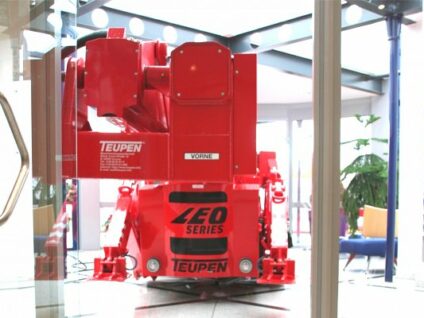 Limited floor load capacity or sensitive floor types are a criterion for exclusion for heavy and bulky wheeled boom lifts. The low overall weight and the ideal balance under the non-marking rubber tracks make the use of the LEO Series possible in many complex applications. Also in working position the already light weight of the machines are distributed even further under the stabilisers.
Read more
Versatile allrounders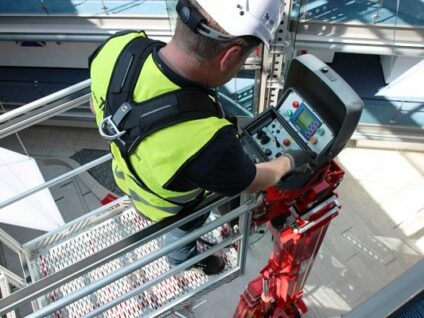 More versatile than all other aerial lift categories combined: Compact like a scissor lift, light like a trailer, mobile like a truck-mount and more performance than a heavy and bulky boom lift. The TEUPEN LEO Series is a height access solution that easily covers the ordinary but with its additional abilities can also master an endless variety of more complicated access problems: Everything from a robust tree care job to demanding building applications.
Read more
The capabilities of the LEO Series
Slopes & stairs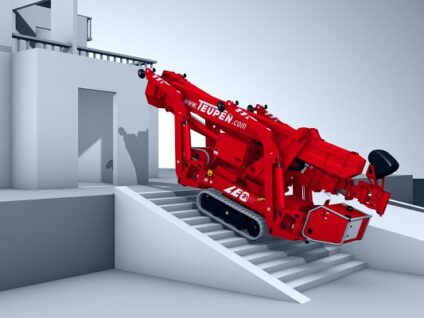 Thanks to the powerful track drive the LEO lifts can drive on slopes up to 30 % inclination and even have the ability to climb stairs.
Read more
Doors & alleyways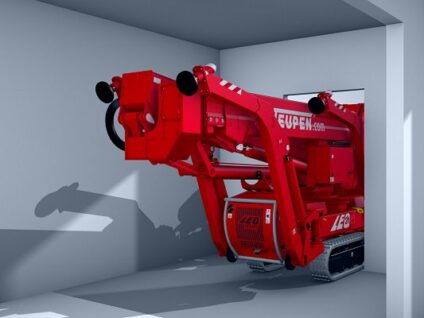 With stowed widths of 78 cm, 98 cm or 158 cm all models of the LEO Series fit through standard single or double doors.
Read more
Exact manoeuvering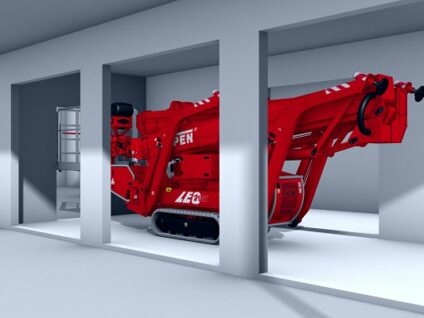 The proportional joystick controls and the precise track chassis give the operator the ability to manoeuver the lift with precision.
Read more
Stabilisaton & levelling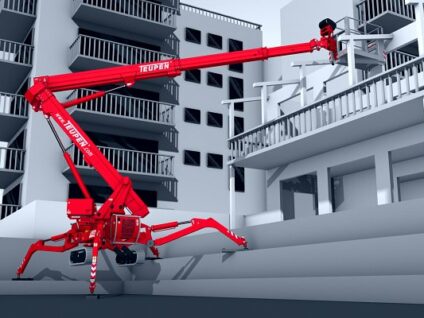 All models come with an automatic levelling system. At the push of a button, the lift positions itself comfortably into a safe working position.
Read more
Low space requirements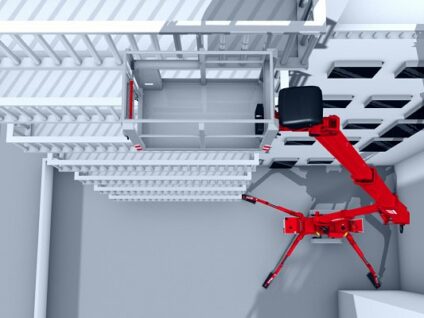 The stabilisation also functions on different height levels and offers various setup positions for jobsites with limited space.
Read more
Precise platform positioning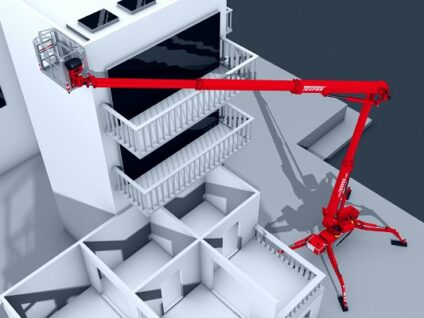 Solid boom design with enormous reach performance and smooth electro-proportional controls allow and exact drive to the working location.
Read more